**Heads Up: If you are under the age of 18 or are bothered by talk of adult content, this post is not for you. Check out one of my other posts instead. However, if you're of legal age and want to learn about spicing up your life with EdenFantasys, please read on.**

I won't ever go into detail about the bedroom romps between me and my husband, but I'll admit that the adult toys, massage oils, and
lingerie
that EdenFantasys carries is a part of our "adult" life.
I'm all for getting flowers, candy, and jewelry for Valentine's Day. However, I'd be thrilled if my husband presented me with something from
EdenFantasys
as well. There's a large selection of items that would make me a happy girl (if you know what I mean).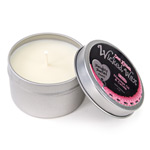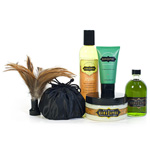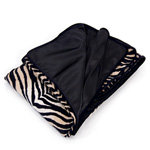 If kinky and risque is your thing, I promise you'll find all sorts of items to fit your desires. But if being low-key and more sensual is your thing, I promise you'll find those items too. That's what makes EdenFantasys a great shop for finding what you need, regardless of your bedroom style.
EdenFantasys is discreet with their packaging. All items arrive in a white or brown plain package and your credit card statement will appear with a series of numbers and letters so your purchase is not obvious. Many products from EdenFantasys have several reviews, giving you an idea of what other people think of that item.
Think outside of the box and get your loved one a gift that's sure to please from EdenFantasys.
In exchange for this post, I will receive a store credit from EdenFantasys. The opinions within this post are of my own and I was not influenced in any way. Please do your own research before purchasing products. Your opinions and results may differ.