The date to get my top teeth fixed has been moved to May 6th. If it's not one snafu, it's another. I've been frustrated on so many levels with the whole dentist ordeal and getting my top teeth fixed. Come Hades or high water, I WILL get it done in May.
Anyone celebrating St. Patty's Day tomorrow? I usually take off work and go to the bar with some friends for a few drinks, but I'm going to play it responsible this year.
Here are a few Wednesday blog hops I'm participating in this week. Leave a comment if you become a new follower. I'll follow you back.
Friendly Wednesday hosted by
Feeding Four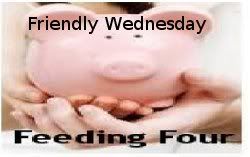 Welcome Wednesday hosted by
Take It From Me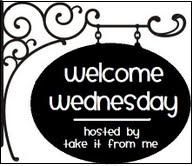 Welcome Wednesday hosted by
Frugal Invitation
and
Beauty Brite