My life isn't perfect by any means and I'm okay with that. I'm not the accomplished housewife and I irk my husband and kids on a daily basis. I don't fit any cookie cutter mold. In fact, I'm pretty horrible at even using cookie cutters. I think that's partly why
Anne Taintor
appeals to me so greatly. Her fabulous products are delivered with quirky, contemporary humor and retro graphics. Whether it's work, home, travel, romance, or life in general, Anne Taintor makes you stop and laugh. It's class mixed with sass.
Anne Taintor, Inc. is the original vintage humor company. The company's signature style - wry text juxtaposed against images of idealized women from the 1930s, 40s, and 50s - appears on magnets, sticky notes, eco-friendly totes, and dozens of other products. The models featured on Anne Taintor products are real people who posed for advertisements in their time period.
I have a few Anne Taintor pieces in my home and was giddy to recently review more. The two mini trays I have are made of melamine and portray classy women with clever captions. One of the mini trays has two women dressed in their Sunday best strolling down a sidewalk. You may think they're talking about house chores or business but the caption characterizes their real thoughts "walk faster...the children are catching up". The other mini tray has four women on the beach in their modest swimwear and the words "born to be wild". The mini trays are suitable to hold paper clips, coins, or jewelry but I prefer not to cover up the illustrations on the trays so mine are set upright on a kitchen counter for everyone to see.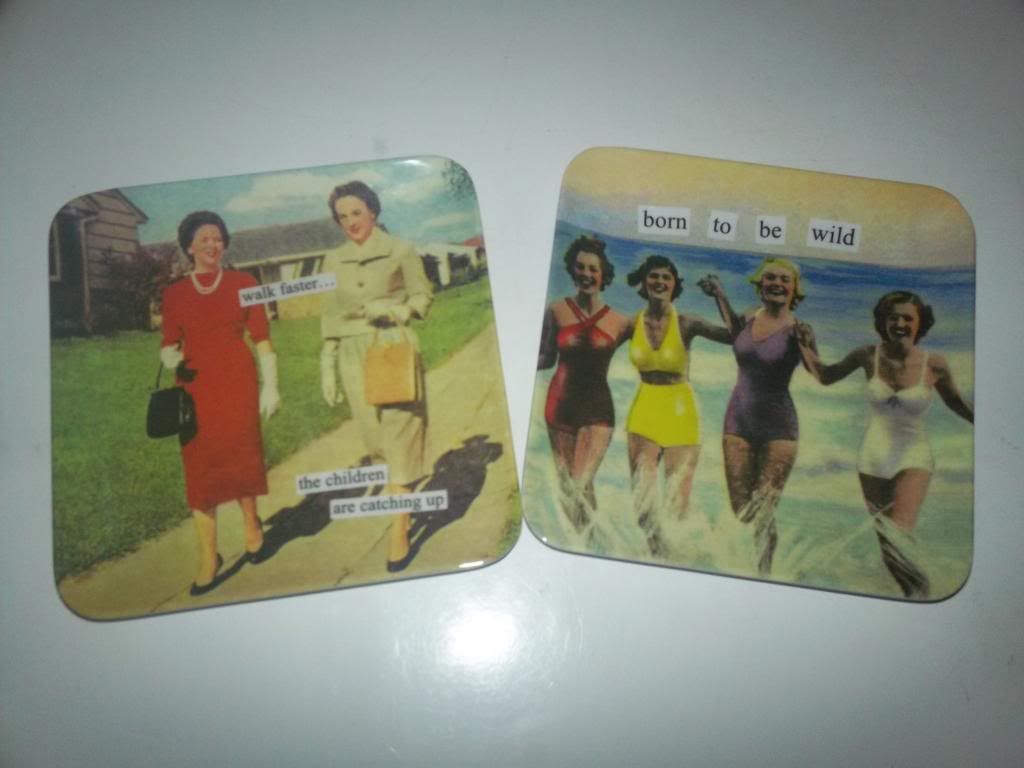 I also received an Anne Taintor towel. Made of 100% cotton, the kitchen towel is red, white and green in color. It has a picture of a lady that exudes elegance with the caption "because I'm the mother...that's why". The towel I have hangs over a rod on my bathroom door. It almost looks dainty and classical, until you take a closer look and see the caption. Then it makes you break out into a smile. As the caption indicates, there really is no better explanation for why you do what you do, because you're the mother!
Anne Taintor, Inc. allows you to make light of life and escape from stresses with wit and humor.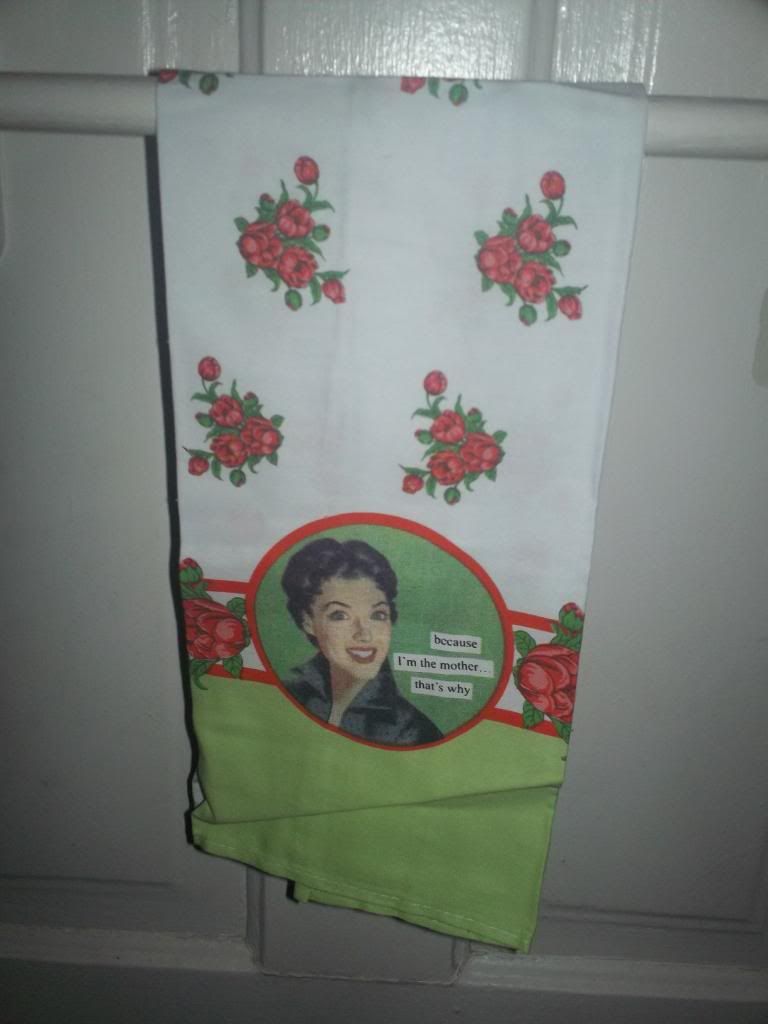 Win It!
*This is a Rafflecopter giveaway open to residents of the USA.*
I received products for review. The opinions within this post are of my own and I was not influenced in any way. Please do your own research before purchasing products or using services. Your opinions and results may differ.
a Rafflecopter giveaway