Conair is a developer, manufacturer and marketer of health and beauty products and kitchen and electronic appliances. The Hair Goods Division complements the Personal Care Division with a full range of brushes, hair accessories and mirrors.
Conair
holds the major market share in hair brushes. I was given the opportunity to review a few of the Conair hair care products.
The Infiniti PRO by Conair Steam Waver is a unique tool with a two-stage styling system: the ionic steam mist moisturizes hair and ions smooth cuticles and fight frizz for longer-lasting shiny, silky waves. The tourmaline ceramic technology controls kinks with its gentle ceramic plates, creating glossy waves. Tourmaline Ceramic technology reduces frizz, helps eliminate static, and prevents damaging hot spots. The tool has three temperature settings (low, medium and high), auto-off, a removable water reservoir, a swivel line cord, and takes just 30 seconds to heat up. The Infiniti PRO by Conair Steam Waver is available nationwide at mass market and drugstore retailers, as well as at
www.conair.com
for an average retail prize of $68.99.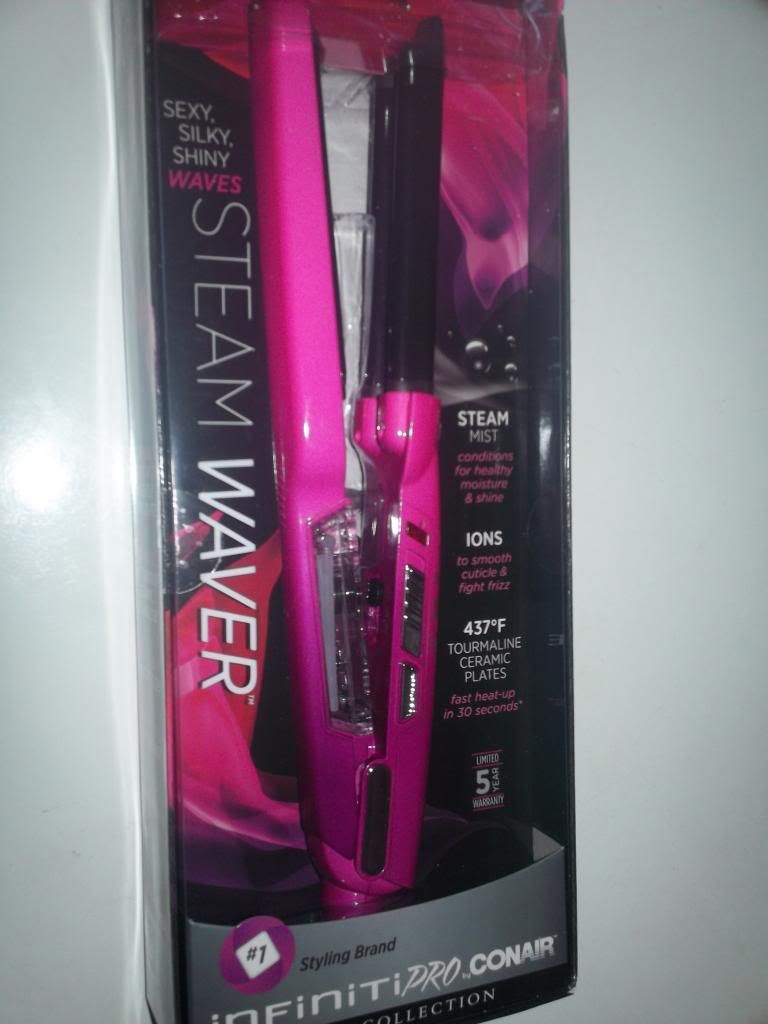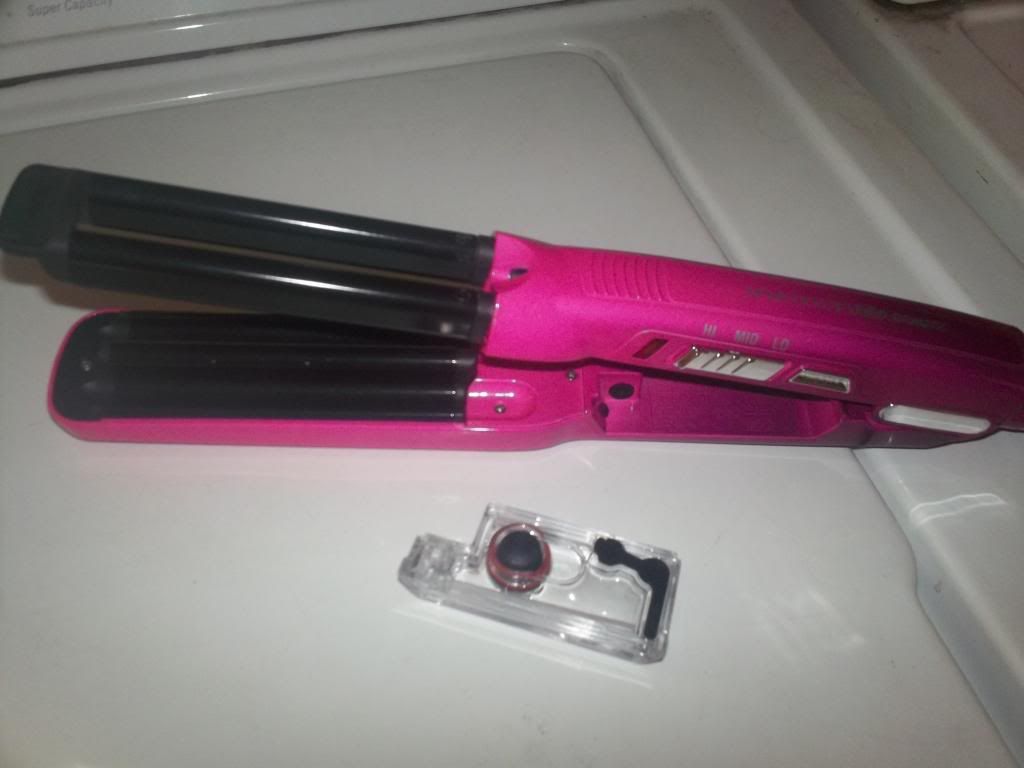 When I first used the Infiniti PRO by Conair Steam Waver it didn't work out so well for me. I quickly figured out it's always best to read the instructions first! There is a water reservoir that needs to be filled with distilled water before use. Once it's filled with water, you can clip it back onto the steam waver and get to creating waves in your hair. While you are using the hair appliance, you will see a little bit of steam but it's nothing to worry about. It doesn't look or feel like your hair's being fried. In fact, in the end, your hair will feel soft and wavy. There are ridges on the plates of the steam waver that indent waves into your hair. By taking sections of your hair at a time and pressing the plates together, waves are created. I have very thick, coarse hair so I didn't get the same results as what's seen on the model posing on the box. However, I was able to create some waves and my hair looked healthier and shinier. My teenage daughter has straight hair with medium thickness and was able to create waves that resembled what was shown on the box.
Make a lasting impression with the newest patterns of the Conair Impressions Cushion Brush! This brush is ideal for everyday brushing of all hair lengths and is designed to gently detangle wet or dry hair. the flexible cushion base allows for stress-free brushing, and the ball-tipped bristles will not snag or pull hair.
I have very thick hair and usually style my hair with a pick or comb. I do use a brush, however, when I get out of the shower and need to get tangles out of my hair. The Conair Impressions Cushion Brush is easy on my hair and scalp, and doesn't feel like my head is being raked over by a block of wood like some other brushes do. The design on the brush is modern and stylish.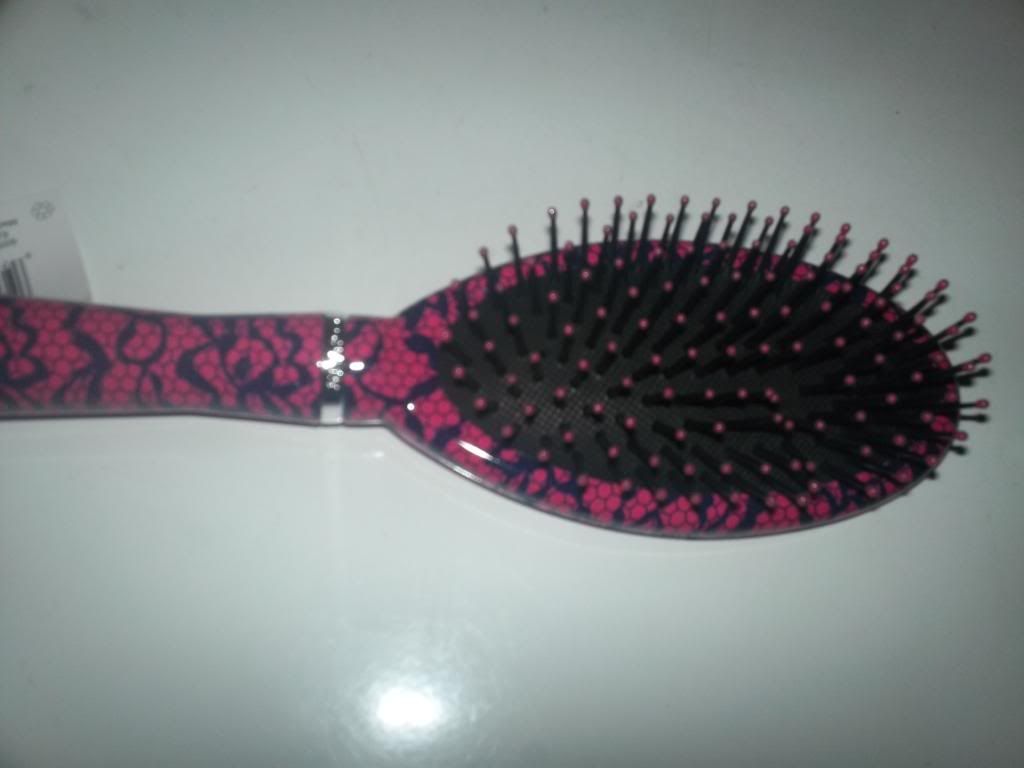 With the Conair Topsy Tail you can now create six hairstyles with just one tool. The Conair Topsy Tail is an all-in-one styling tool that creates multiple hairstyles for all hair types. The kit also features the smaller Topsy Tail Jr. which is perfect for smaller sections of hair or just adding that finishing touch for holiday festivities.
I like to try different styles on my hair and the girls like to do different things with their hair too. These two simple styling tools create different looks that make it simpler than if we were to do them on our own. The instructions are easy to follow and the tools that resemble "hoops on a stick" create hairstyles in little time.
Win It!
*This is a Rafflecopter giveaway open to residents of the USA.*
I received products for review. The opinions within this post are of my own and I was not influenced in any way. Please do your own research before purchasing products or using services. Your opinions and results may differ.
a Rafflecopter giveaway