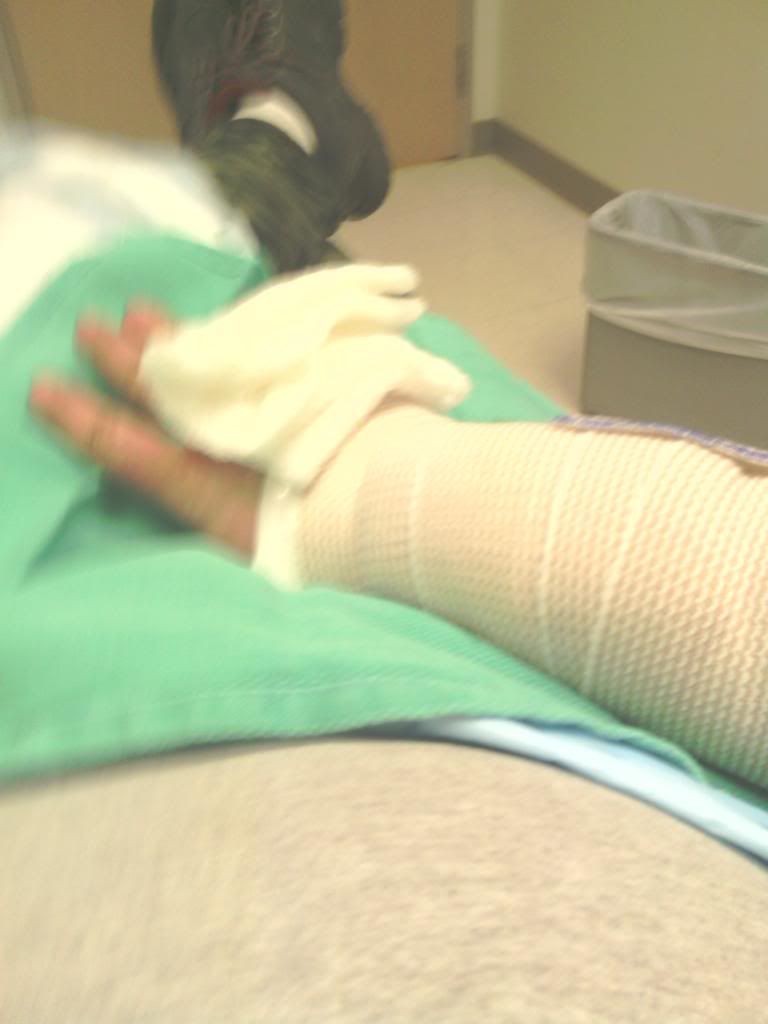 About midnight on Saturday Jason rammed his arm through the kitchen window trying to retrieve a couple decorative plates that were stuck in between the top and bottom window. The battle between his arm and the window declared him the loser.
I'd like to say we were smart enough to take him to the hospital right then but he thought he could Man Up and fix the problem on his own. We wrapped the arm up in gauze and packing tape and called it a night. The next morning he decided that the situation wasn't going to heal itself so we took a field trip to the hospital.
I'll spare you the Rated R pictures of his arm and the meat hanging out. Jason ended up getting 13 stitches in one place, 2 in another, and 3 in another. Because the glass cut into the muscle, he also has to wear a wrist split to keep the muscle from moving so it can heal. And he's absolved from all chores and work duties for an entire week.