Ahoy, matey! Blue Sky Studios unveils a brand new chapter in one of the most successful film franchises of all time. Bringing together the visually epic and the emotionally powerful, ICE AGE: CONTINENTAL DRIFT sets sail on Blu-ray™ 3D, Blu-ray™, and DVD from Twentieth Century Fox Home Entertainment on December 11, just in time for the holidays.
Sub-zero heroes Manny, Diego, and Sid embark upon a high-seas adventure after their continent is set adrift. Using an iceberg as a ship, they encounter sea creatures and battle pirates as they try to reunite with their herd. In the wake of these upheavals, Sid reunites with his cantankerous Granny, and the herd encounters a ragtag menagerie of seafaring pirates determined to stop them from returning home.
Showcasing the coolest cast of all-time, ICE AGE: CONTINENTAL DRIFT, stars Ray Romano ("Everybody Loves Raymond"), John Leguizamo (Moulin Rouge), Denis Leary ("Rescue Me"), Queen Latifah (The Secret Life of Bees), Seann William Scott (Planet 51), Josh Peck ("Drake & Josh"), and Simon Pegg (Shaun of the Dead). Joining the familiar Ice Age family for this newest franchise installment are some of the entertainment world's brightest talents including Jennifer Lopez ("American Idol"), Aziz Ansari ("Parks and Recreation"), Peter Dinklage ("Game of Thrones"), Wanda Sykes (Monster-in-Law), Heather Morris ("Glee"), and hip hop sensations Nicki Minaj and Drake.
Here's a list of some fun Daddy and Me Time activities to do together:
Go to the Movies
The movies are a fun outing for any day of the week. Choose a new movie that interests you both, or check out a theater that plays classic family favorites. Depending on the time of the movie, you can go to lunch, dinner, or dessert afterwards to talk about your favorite characters.
Camping
Camping is a great way to take a break from everyday distractions like texting and Facebook and enjoy the great outdoors instead. It provides the perfect opportunity to teach your daughter how to pitch a tent and start a fire. Many campgrounds also offer great hiking trails and rentals of canoes and paddleboats if near a lake.
DIY Project
Everyone has a creative side and a DIY project is perfect for showing it off. You can try a large project such as sprucing up an older piece of furniture. Or maybe try a smaller project such as a plant holder for the back patio. Whatever you choose, make sure mom approves and consider all safety precautions.
Day Trip to the Zoo
Even though the chances of seeing a wooly mammoth are slim, the zoo is a perfect place to take your daughter for quality bonding time. You can walk around in search of your favorite animals or take a guided tour to learn new and interesting facts. Make sure you bring a camera along so you and your daughter can take plenty of photos with the monkeys!
Shopping… Dad's Don't Be Scared
A great way to bond with your daughter is to let her roam in her natural habitat… the mall of course! In order to keep things from getting out of hand, make the time about picking out the perfect gift for mom or another relative. And to balance it out, you can bring your daughter along the next time you are shopping for the latest gadget or sporting equipment.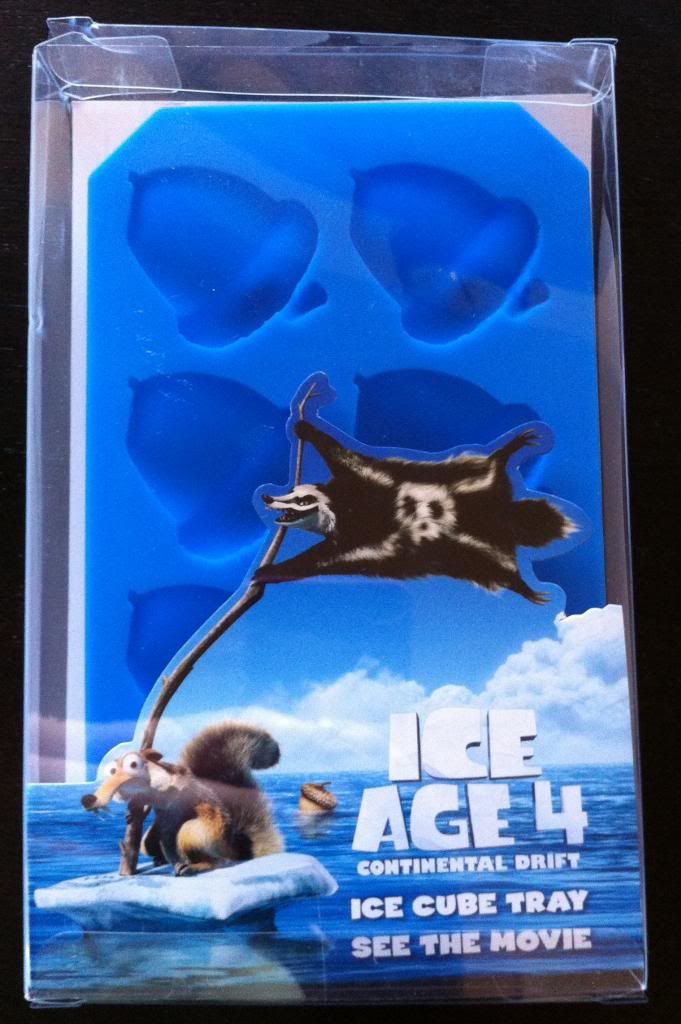 Win It!
*This is a Rafflecopter giveaway open to residents of the USA and Canada.*
I received product for review. The opinions within this post are of my own and I was not influenced in any way. Please do your own research before purchasing products or using services. Your opinions and results may differ.
a Rafflecopter giveaway