When I think of high-quality
skincare products
, one brand that always comes to mind is Neutrogena. A brand that has been around for many years, Neutrogena offers some of the world's most loved beauty and skin care lines. I'd be hard-pressed to find a product I didn't like from
Neutrogena
. I was recently able to review their At-Home Microdermabrasion System. The special holiday set includes the kit (device and 1 month supply of puffs) and a refill pack month supply of puffs, which retails for $19.99.
The Neutrogena Microdermabrasion System meets the needs of women seeking fast and effective anti-aging results, without having to visit a doctor's office or pay professional prices. It is clinically proven to visibly reduce the appearance of fine lines, wrinkle, and age spots. The Neutrogena Microdermabrasion System was introduced in 2011 and is the first brand to bring a cosmetic microdermabrasion system to the mass market.
Included with the battery operated, water-resistant applicator and pre-dosed puffs are two AA batteries. The single use "puffs" contain ultra-fine crystals and mild purifiers to smooth skin on contact, while infused glycerin conditions skin. The massaging micro-vibrations boost circulation and oxygenation for increased radiance, while surface stimulation increases cell turnover.
Knock on wood, I don't have deep wrinkles yet. But I do have slight lines on my forehead, and the makeup I wear daily doesn't always come off thoroughly. By attaching one of the puffs to the applicator and massaging my skin with it, my face feels much cleaner and the lines seem decreased. I use it on my skin twice a week. While using the microdermabrasion system, you will feel a slight vibration on your skin. It's not strong, though. Personally, I've experienced no pain or redness from using it. I've received positive results, with my skin looking and feeling softer. It also helps remove makeup that has been left behind. Refill puffs are available separately for purchase. I don't have the money to pay for microdermabrasion at a clinic, so I'm glad there's a product on the market that works for my skin and is affordable.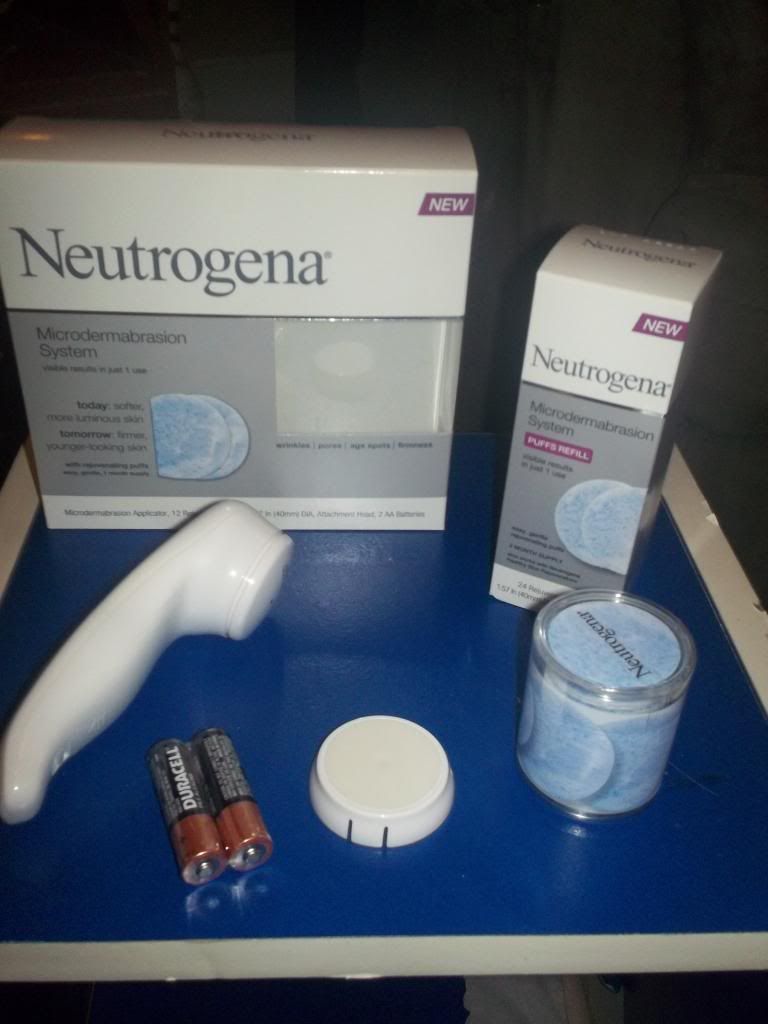 Win It!
*This is a Rafflecopter giveaway open to residents of the USA.*
a Rafflecopter giveaway