OASAP is a global online store dedicated to high-street fashion by offering various kinds of women's apparel, bags, shoes, jewelry, accessories, and beauty products.
OASAP
was founded in 2011 and has grown to become a leader of high fashion. They update with new products every day and offer free shipping worldwide. OASAP's mission is to make you close to the planet's most cutting-edge fashion, no matter where you are or what class or age group you are in. I've worked with OASAP a couple times now reviewing their fashions and accessories, and most recently received the
Oblique Zipper Frog Printing Canvas Shoulder Bag
for review.

This shoulder bag is crafted in canvas and features frog printing and oblique zipper to front, top zipper closure, and an adjustable shoulder strap. The bag comes in two colors, brown and cream, and I chose brown. Juliann has a collection of frogs and adores them so I knew this shoulder bag would be a great fit for her. The orange shoulder strap gives an adjustment to the length so you can carry the bag by hand or over your shoulder. There's a zipper and small pocket on the front to store items. The inside of the bag has no zippers or pockets; it's an open space to place your belongings. I'm not quite sure what the orange lettering is behind the frog decoration but it's cute. There's also a zigzag pattern sewn on the front in orange thread. Juliann is pleased with the shoulder bag and carries her personal possessions in it.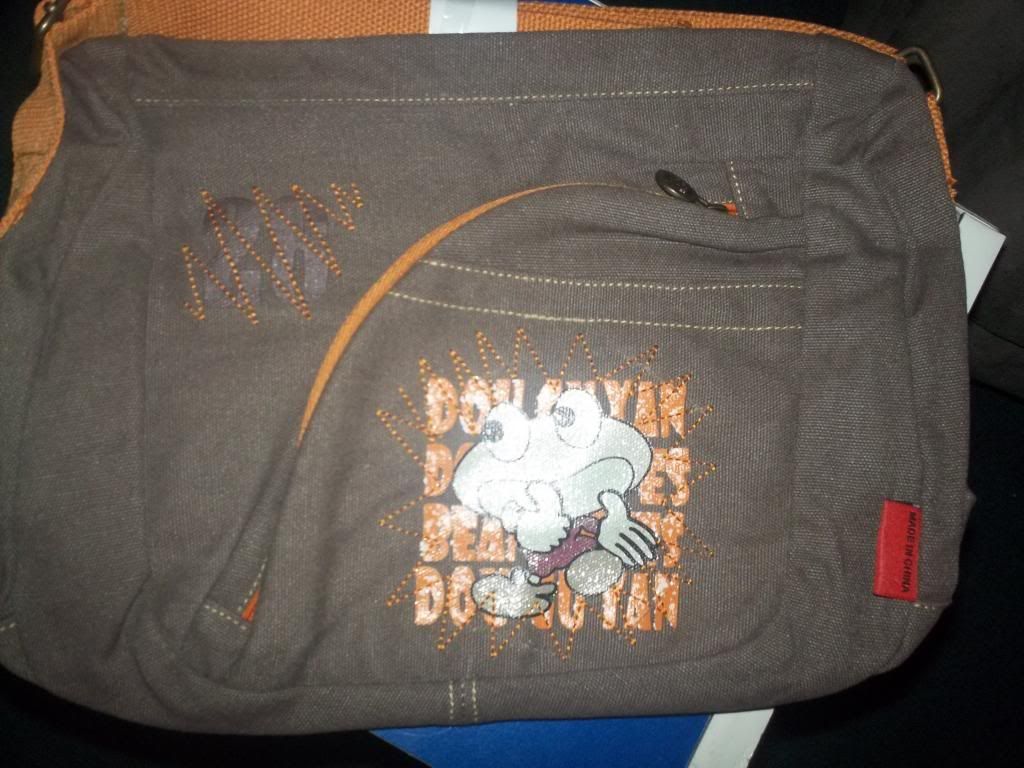 I received product for review. The opinions within this post are of my own and I was not influenced in any way. Please do your own research before purchasing products or using services. Your opinions and results may differ.