Book Synopsis and Details:
Publisher: Silver Tongue Press, August 23, 2012
Category: Paranormal/Suspense/Romance
Tour Dates: January, 2013
Available in: Print, PDF, and Kindle , 298 pages
Deep Connections is the story of a woman who finds herself caught in a love-triangle with a stalker closing in on her. Brenna sees herself just as a high school English teacher. Slaton sees her as his soulmate. Eaton sees her as a serious girlfriend. To someone in the shadows, she is the fulfillment of a prophecy. Through her, he will exact his revenge. Through her, he will conquer those around him. Someone has to die in order for him to have her. Brenna has to make a decision that will forever change her life and that of everyone around her.
About the Author:
Rebecca Graf is a wife and mother of three when she is not writing. From writing online for various companies to book reviews to her own novels, Rebecca spends most of her days reading and writing.
She worked as an accountant for 20 years before taking a chance and trying to make it as a writer. She has been published on sites such as BellaOnline.com, HubPages, and Natural Family Today. She also freelances where she writes for several different companies.
She is an avid reader and has found a love of writing all types of genres. She self-published her first children's book, A Gift for a Mouse two years ago. Since then, she has started her own publishing company with a friend. Deep Connections is their first publication.
Website: www.rebeccagraf.com
Twitter: @rebeccagraf
Facebook:
http://www.facebook.com/RebbecaGraf
My Review:
Full of suspense and dotted with romance,
Deep Connections
tells of a woman who is caught up in a relationship with a cop who has more feelings for her than she does for him. Added to that is another man, a native, who Brenna has known for a period of time but learns has deeper feelings for her than she previously knew. Along with the love triangle is the plot of someone who's after Brenna.
Brenna's seemingly normal life turns upside down when she learns that it's an otherworldly being that's after her. She also learns supernatural secrets about herself and those around her. Deep Connections is immersed with suspense and grabs your attention. It was an interesting read, with only one downside. The drawback is that the book ends in a cliffhanger and leaves you wanting to know what happens next. On a positive note, it will continue with book two of the Connections Trilogy in winter of 2013.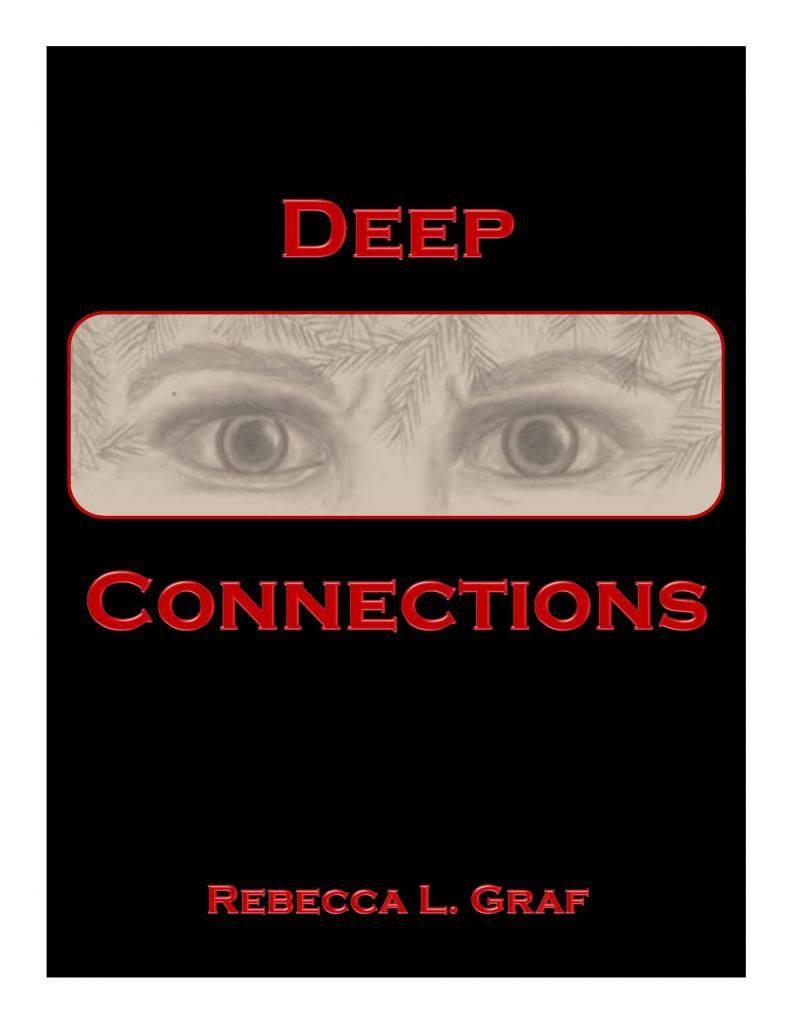 Win It!
One person will win a paperback copy of
Deep Connections
.
*This is a Rafflecopter giveaway open to residents of the USA and Canada.*
I received book for review. The opinions within this post are of my own and I was not influenced in any way. Please do your own research before purchasing products or using services. Your opinions and results may differ.
a Rafflecopter giveaway