It's another weekly edition of Random Tuesday Thoughts. If you'd like to play along, link up at
Stacy Uncorked
.
------------------------
I received the Apple iPad Mini that I won from a Twitter contest a couple months ago. I've never owned gadgets this advanced so it's taking me some time to get used to all its functions. I'm already totally addicted to one game, Gardens. As you can tell from the picture, my smudgy fingerprints are all over it. Any fun free apps you recommend?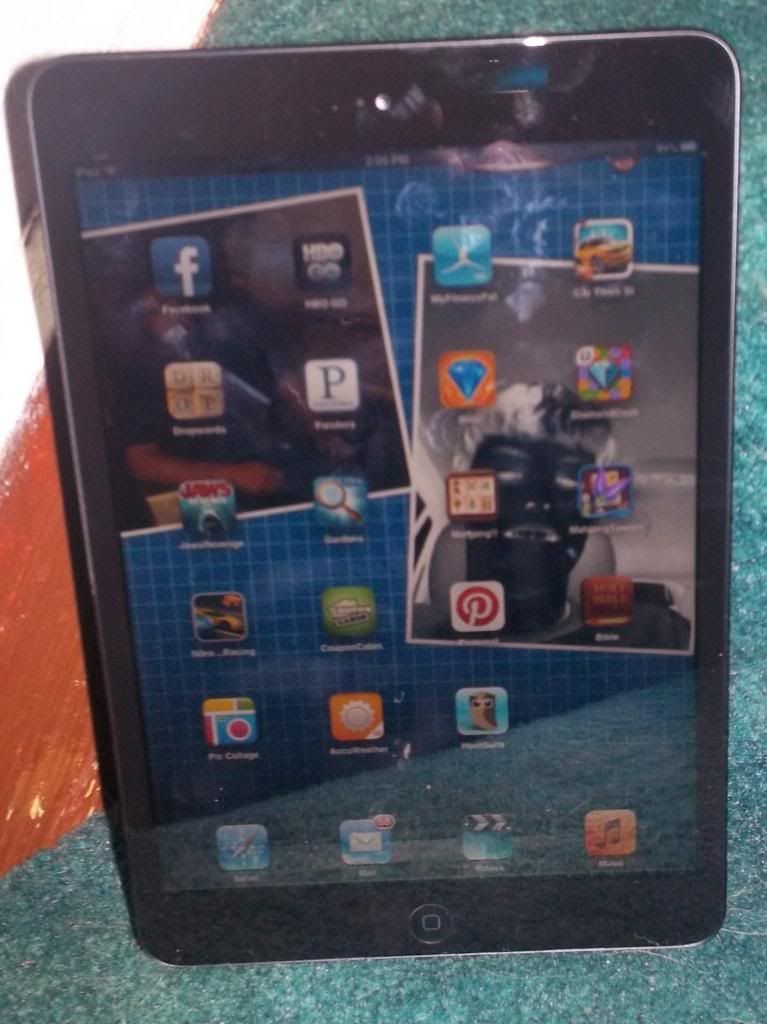 ----------------------------
Since we've started fitness classes, Jason has lost nine pounds. Me, I'm still at a total of zero pounds lost. I did get giddy one time when the scale said I lost a pound and a half, but Aunt Flo's monthly visit put a quick end to that.
I purchased a manual stair stepper from someone on a Facebook group. It's supposed to work your legs like you're going up and down the stairs. I can definitely feel the burn when I use it.
-----------------------
Logan's last home basketball game was Thursday night. He only has a couple more "away" games before season is over. I went to his game Thursday for Parent Recognition Night. All the eighth grade players' names were announced and their parents were recognized. Afterwards we had cake and punch at a local church.
I think I've said it before, but I'm not a sports kind of gal. Watching sports on TV is as fascinating to me as watching paint dry. However, there's something about watching your own kid play that gets you into the game. Logan has a God-given talent when it comes to sports. And by God-given, I mean it. He didn't inherit any athletic traits from his momma or his daddy.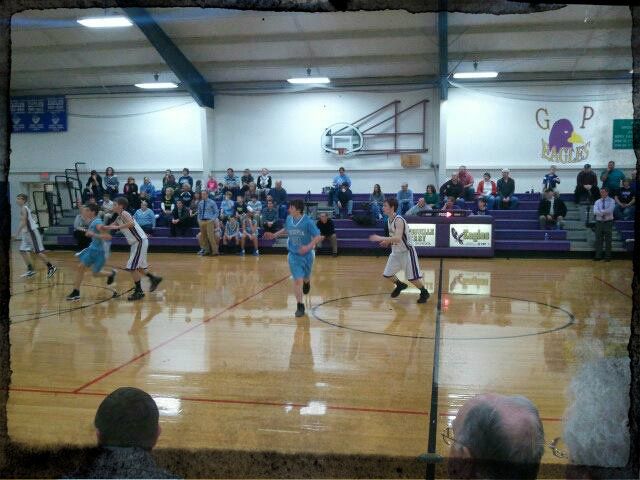 Logan is the kid on the far right, in white.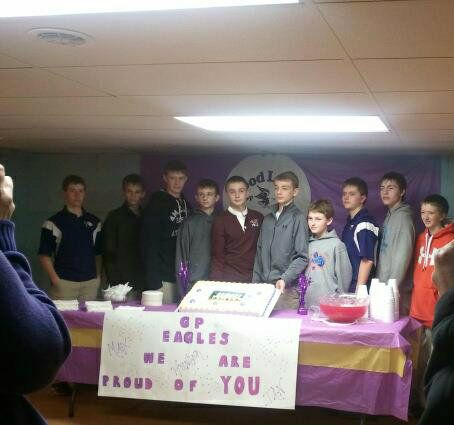 At the cake and punch reception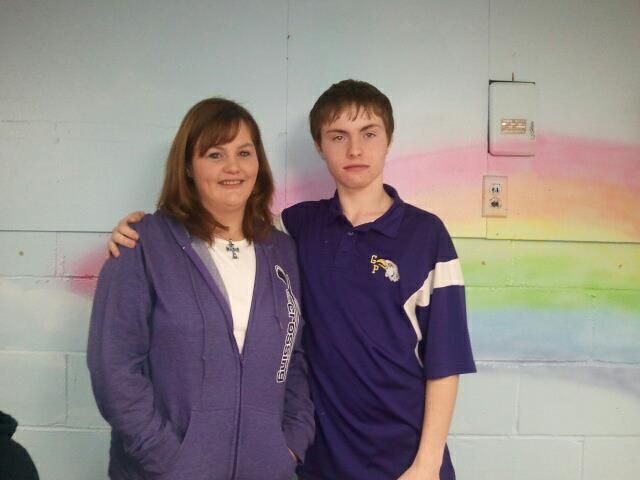 I swear it's got to be in the rule book that all players keep their faces set stoically. None of them ever smile in pictures.
------------------------------
Saturday afternoon I took Adam to watch MAMA in theaters. It's supposed to be a horror movie. After watching, the only thing I was horrified about was that it actually made it to the big screen. I've seen worse but I definitely wouldn't have watched it in theaters if I would've known how sub par it was.
-------------------------
Happy RTT!