Cisco is a full grown dog but we only acquired him a year and a half ago. He's made his way into our hearts and we consider him family. He's taught us a lot about love and I like to return that affection with toys and treats.
I recently heard of a company,
SmartBones
, that sells rawhide-free dog chew treats. It wasn't until until I received the treats and did further research on them that I learned rawhide isn't necessarily good for your dog. It apparently causes problems with digestibility and potential choking hazards. Eek!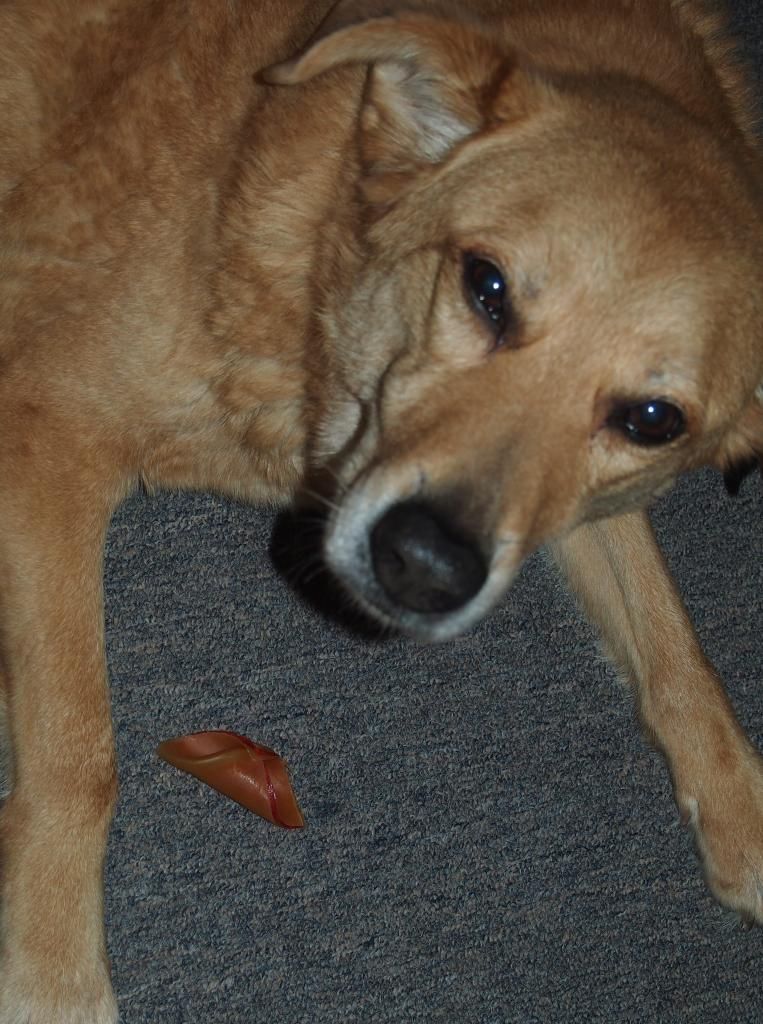 I was given the opportunity to review and let Cisco try SmartSticks and SmartChips, two new rawhide-free dog chew treat products from PetMatrix, the makers of SmartBones. The chew treats are fortified with vitamins and minerals and are 99.2% digestible. Both SmartSticks and SmartChips are available in two flavors, chicken and peanut butter. The SmartSticks are shaped like long sticks and the SmartChips look like empty burrito wraps. The packaging they come in is resealable.
Although I'm up for adventure, I wasn't about to taste the dog treats myself. Therefore, I can't vouch for taste. What I can vouch for is that my dog loves them. I've been giving him one of the chew treats daily and he's like a kid in a candy store when he gets it. I feel good knowing that I'm giving my dog treats that are nutritionally sound and he certainly seems to like them. I'd say he gives them two thumbs paws up!
Win It!
*This is a Rafflecopter giveaway open to residents of the USA.*
I received products for review. The opinions within this post are of my own and I was not influenced in any way. Please do your own research before purchasing products or using services. Your opinions and results may differ.
a Rafflecopter giveaway