I received product for review. The opinions within this post are of my own and I was not influenced in any way. Please do your own research before purchasing products or using services. Your opinions and results may differ.
Christmas will be here before we know it, and with it comes all the joys of the season — and a few questions, too. This is the time of year when people start wondering how to bring the magic of the holidays home for the family, what gifts and activities their kids will like and how they can connect with loved ones during this special time of year. That's where Hallmark comes in.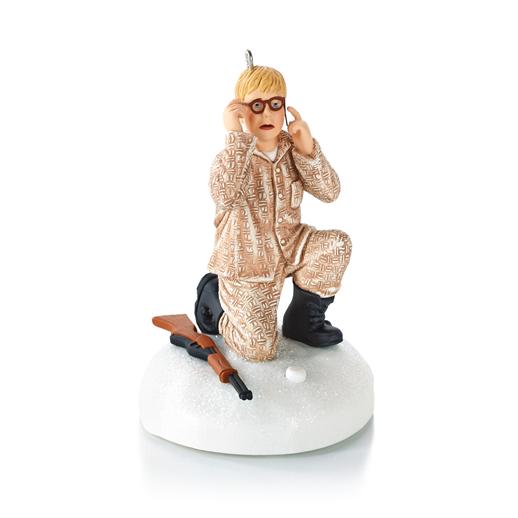 When you think of
Hallmark
, the first thing that probably comes to mind is cards. Cards for every occasion are their trademark. However, they sell other things as well, including a nice selection of gifts for Christmas that includes wrapping paper, keepsake ornaments, picture frames and more.
I have an eclectic selection of ornaments on my Christmas tree and Hallmark has a large selection of keepsake ornaments to suit my taste. Whimsical, elegant, classic, and cute ornaments are all part of their collection. I received the
I Shot My Eye Out! Keepsake Ornament
from Hallmark and am delighted to own a piece that is a part of one of my favorite Christmas movies. My family watches
A Christmas Story
every year as tradition. It's a Christmas classic and we never tire of it. The keepsake ornament features Ralphie, the main character with his infamous Red Ryder BB Gun.
The ornament comes with two batteries that need to be inserted. A screwdriver is needed to open the battery compartment. Once batteries are in place, you can push a button to hear memorable moments from a classic scene in the movie. The sound isn't the exact original narration from the movie, but rather someone that sounds similar. Although that part isn't authentic, it's still a delightful ornament and I'm excited to hang it on my tree this year and for years to come.
I also received a Bell Interactive Story Buddy from Hallmark, and how super cute it is! Bell is a plush pup that interacts with your child. Bell comes with a storybook, a CD, free access to digital storytime on Hallmark.com. When you press Bell's ear and turn the plush on, Bell will speak in response to the stories told to her. Bell's book, Bell's Big Move, tells of the pup and her girl owner as they move from a bustling city to a quiet place. While your child reads the book aloud, Bell will respond to certain parts of the book by actually speaking. Additional interactive books can be purchased separately. We have not used Bell for the free app that we have access to, but we've used her along with the book and CD. My nieces are amazed that Bell knows exactly when to speak and talks to them. When you are finished with Bell and her interactive story, you can press the button on her ear again to turn off the interaction. Bell is soft and cuddly, and quite engaging!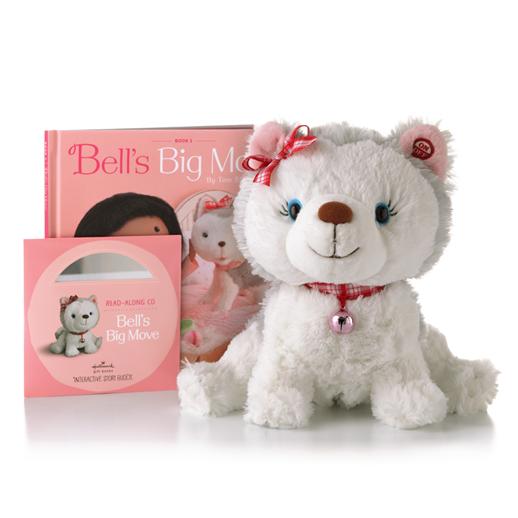 Win It!
One person will win a
Bell Interactive Story Buddy
.
*This is a Rafflecopter giveaway open to residents of the USA.*
a Rafflecopter giveaway