I will receive product in exchange for this post. The opinions within this post are of my own and I was not influenced in any way. Please do your own research before purchasing products or using services. Your opinions and results may differ.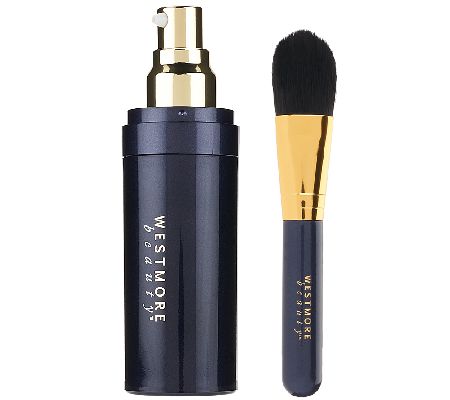 Founder of Westmore Beauty, McKenzie Westmore made her 9th season entrance as the host of Syfy's #1 show Face/Off Tuesday night! In this competition/elimination series, special effects make-up artists participate in elaborate challenges for a grand prize and the honor of being Hollywood's next great effects artist.
There's very few shows that I will make a point to watch, but Face/Off is one of them. I've been a fan from the beginning and am in awe of the creations the artists come up with.
Westmore's family history in the art of special effects make-up allows her to bring a passion for this art and approach it with a knowledgeable perspective. Not only does she use her legacy in special effects makeup as the host of the show, but also placed it within her cosmetics line,
Westmore Beauty
(exclusively on QVC). Her staple product, the Lasting Effects Coverage Perfector, is a 2-in-1 foundation and concealer which allows for flawless, airbrushed and comfortable coverage that lasts for over 24-hours! It's a must-have product in Westmore's beauty routine on and off the show –this product is buildable and ideal for a regular day at the office or, in McKenzie's place, behind the camera!
Do you watch Face/Off? What's your opinion about McKenzie Westmore and her cosmetics line?