I received product for review from
Calendars.com
. The opinions within this post are of my own and I was not influenced in any way. Please do your own research before purchasing products or using services. Your opinions and results may differ.
Founded in 1999, Calendars.com brings together the latest Internet technology with the world's largest calendar inventory to create the Web's biggest and best calendar store. Desk calendars, wall calendars, and engagement calendars are just the tip of the iceberg. Calendars.com also has a great selection of games, puzzles and gifts.
When you first hear of the site Calendars.com I can almost bet you thought the same thing I did. They sell calendars! And, of course, that is true. But wait, there's more! Puzzles, books, games, toys and gifts are also sold on their site.
Don't rule out Calendars.com as a place to shop for Easter gifts. If you want to add more than candy to the Easter baskets, Calendars.com has a selection of items that will fit the bill. For instance, the Minions Sticker Activity Fun Portfolio would fit perfectly in an Easter basket and would bring lots of creative fun to youngsters.
The portfolio is about the size of a pencil case, and has a snap closure. Included inside is a book that features 30 activity pages, a Minion certificate, 3 sticker sheets, one marker and four crayons.
The activity pages are located on the right hand side of the portfolio. Kids can color the pages with the crayons. By using the marker in certain areas, special pictures will be revealed. The Minions certificate is approximate to the size of a credit card. The three sticker sheets include Minions characters and decorative accessories. It's enough to keep a kid happily entertained for a while.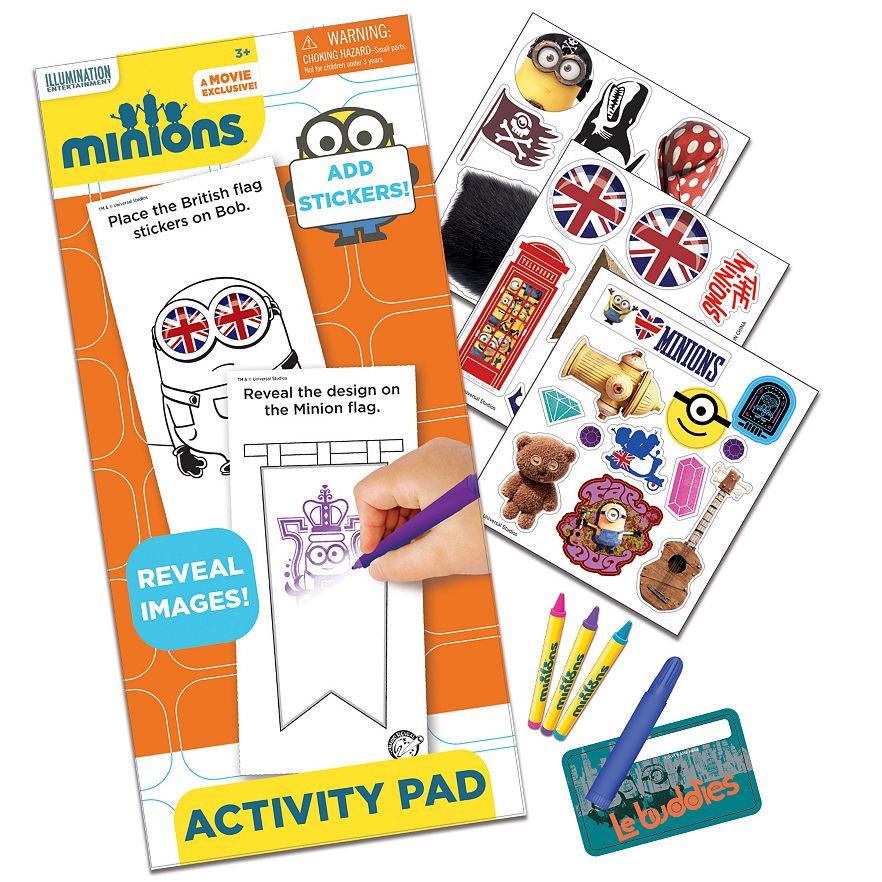 Win It!
One person will win a
Minions Sticker Activity Fun Portfolio
.
*This is a Rafflecopter giveaway open to residents of the USA.*
a Rafflecopter giveaway