This post contains a referral link. Please do your own research before purchasing products or using services. Your opinions and results may differ.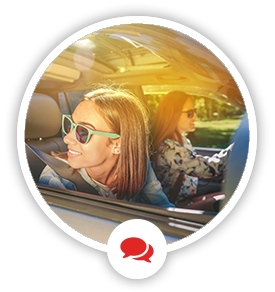 A lot of times when I get gas, I fuel up at Shell or Hy-Vee stations. That's because I'm a member of
Fuel Rewards
and I receive a discount. There's no reason for me to pay full price for gas if I don't have to.
Fuel Rewards is a free loyalty program that rewards members with cents-per-gallon savings at the pump at participating Shell and Hy-Vee stations. You simply shop and dine with participating retailers, restaurants, grocery stores, Shell convenience stores, and more to earn Fuel Rewards® savings. Once earned, swipe your Fuel Rewards card or enter your ALT ID at the pump to redeem your rewards.
Currently, there are two tiers: Gold and Silver. All new members receive a complimentary Gold status for the first full six months of membership. After that period, members will need to qualify for Gold status by filling up with at least 5 gallons 6 times or more during the qualification period. Members with Gold status will receive at least 5¢/gal for every fill-up. Members with Silver status will receive at least 3¢/gal on every fill up.
It's free to join and and easy way to save money at the pump. Can't beat it!