For a limited time, buy one Heinz and get a backup bottle FREE. Coupons available in store while supplies last. For details, visit http://BetterHaveABackup.com
Coupons can be found at these stores, and many others:
Walmart
Kroger
Food Lion
Safeway
ShopRite
Albertson's
Target
Meijer
If you are unable to find a coupon in store, you can print it out on
Facebook
(make sure your pop-up blocker is disabled).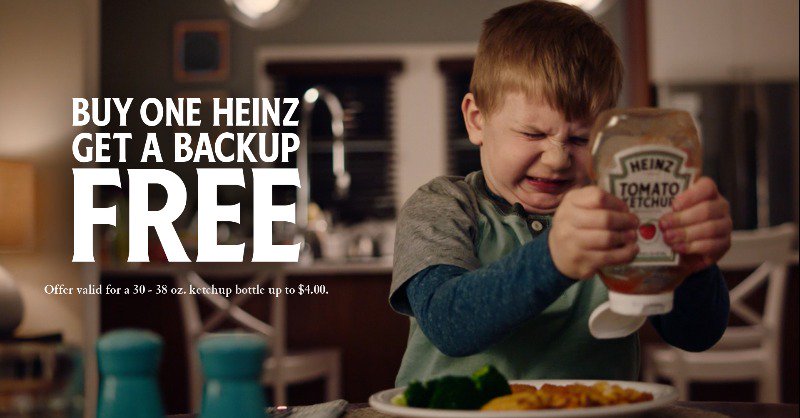 Buy any ONE (1) Heinz Tomato Ketchup (30-38 oz.), get any ONE (1) (30-38 oz.) FREE, up to $4.00. The free item must be of equal or lesser value. The coupon maximum value is $4.00. If your second item is over $4.00, you will receive $4.00 off.
The coupon is valid on sizes 30-38 oz of Heinz Ketchup.