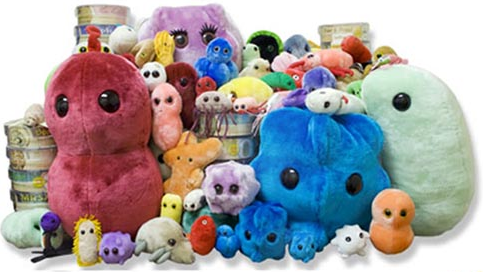 Microbiology Tote Bag
She's a mother to trillions of microbes! She gives her love and support in ways that no one else can. This Mother's Day, treat the moms in your life to the beauty of biology with GIANTmicrobes.
To The Mother Who Loves Science, GIANTmicrobes, has a collection of humorous and educational toy viruses, diseases, human body cells, and other tiny, yet adorable plush organisms. Celebrate MOM with these gorgeous gifts from
GIANTmicrobes
.
GIANTmicrobes has unique gifts for your favorite mama to tell her how much you LOVE her and with the Smartest Mom Brain Cell - you can let her know how thankful you are for ALL her incredible wisdom! From Heart of Gold, Heart to Heart, Young at Heart and Brain Cell - It's the perfect gift to help express yourself when you just can't find the right words…
Inspired by the invisible microscopic world, each microbe includes a printed card with fun, interesting, and educational facts so your mom can really explore and learn about this invisible life going on in our world today. There's also an adorable collection of other science jewelry, scarves and soap to help make for a very happy mom this year!
GIANTmicrobes is an educational gift company that develops and markets health, science and nature products. Since its founding in 2002, GIANTmicrobes has introduced more than 400 products based on microorganisms, cells, vitamins and other biological concepts - a millions times actual size! With distribution in over 30 countries, the GIANTmicrobes brand is loved by students, scientists, teachers, health professionals & anyone with a healthy sense of humor. Humorous, educational, collectible and fun, who wouldn't want to cuddle up with E.coli or play with a stuffed waterbear and red blood cell?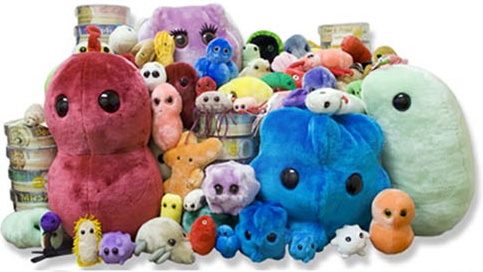 Win It!
Enter to win a
Heartfelt Box
from GIANTmicrobes that includes a special edition box with life-size beating Heart and a mini Heart key chain.
*This is a Rafflecopter giveaway open to residents of the USA.*
I received no product or compensation for this post. This post is in partnership with PR firm. Please do your own research before purchasing products or using services. Your opinions and results may differ.
a Rafflecopter giveaway