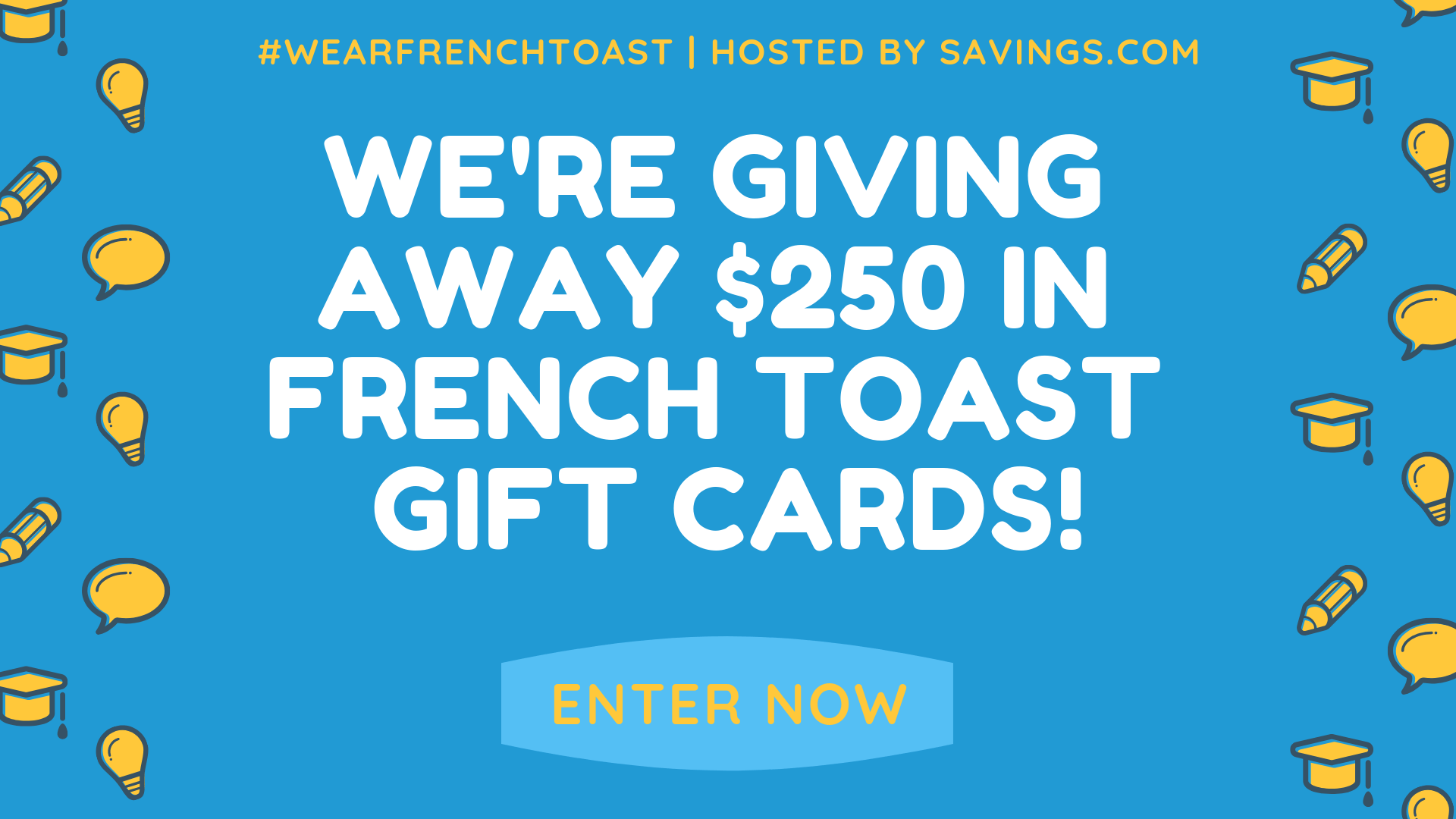 Savings.com is giving away 5 $50 French Toast gift cards to promote the brand. Giveaway ends on Thursday, January 10th at 11:59 PM ET.
Enter the
giveaway
by heading to the French Toast page on Savings.com and submitting your email address on the form at the top of the page. The winners will be chosen through a lottery drawing and notified on Friday (1/11) via the email address they used to enter.
Join the
French Toast
Dollars in Uniform fundraising program. It gives your school 5 percent cash back of your purchase price, including custom uniform embroidery. The program comes with a free catalog and website, too.
This post contains affiliate links. Please do your own research before purchasing products or using services. Your opinions and results may differ.