It's a National Day that's only been in existence for a short time, but it's one worth celebrating. And that day is National Hamiltons Day.
The Registrar at National Day Calendar approved National Hamiltons Day just this year, and it's in conjunction with TGI Fridays. If you are in the mood for a good deal on food, stop by a TGI Fridays location today.
Fridays is offering guests their favorite Summer Grill entrées – including a full rack of ribs – for just $10. There's also a choice of chicken and mahi mahi at that price.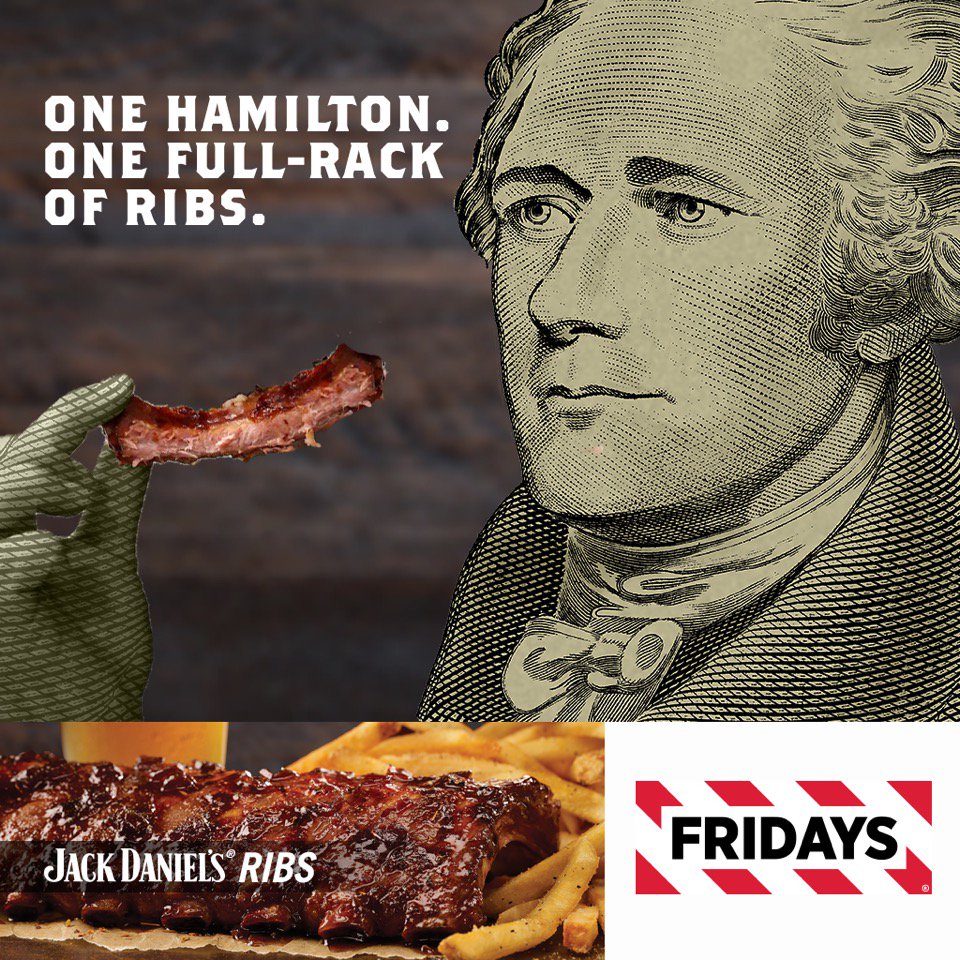 Join the #FridaysRibolution by visiting participating
TGI Fridays
locations to feast on delicious foods, without breaking the bank.
Will you be celebrating National Hamiltons Day at TGI Fridays? I would if I could but our Friday's shut down unexpectedly a little over a year ago. No rhyme or reason. Guess I'll have to munch on some Sour Candy, since today's also a national day for that kind of candy.