I received product for review from

Revell

. The opinions within this post are of my own and I was not influenced in any way. Please do your own research before purchasing products or using services. Your opinions and results may differ.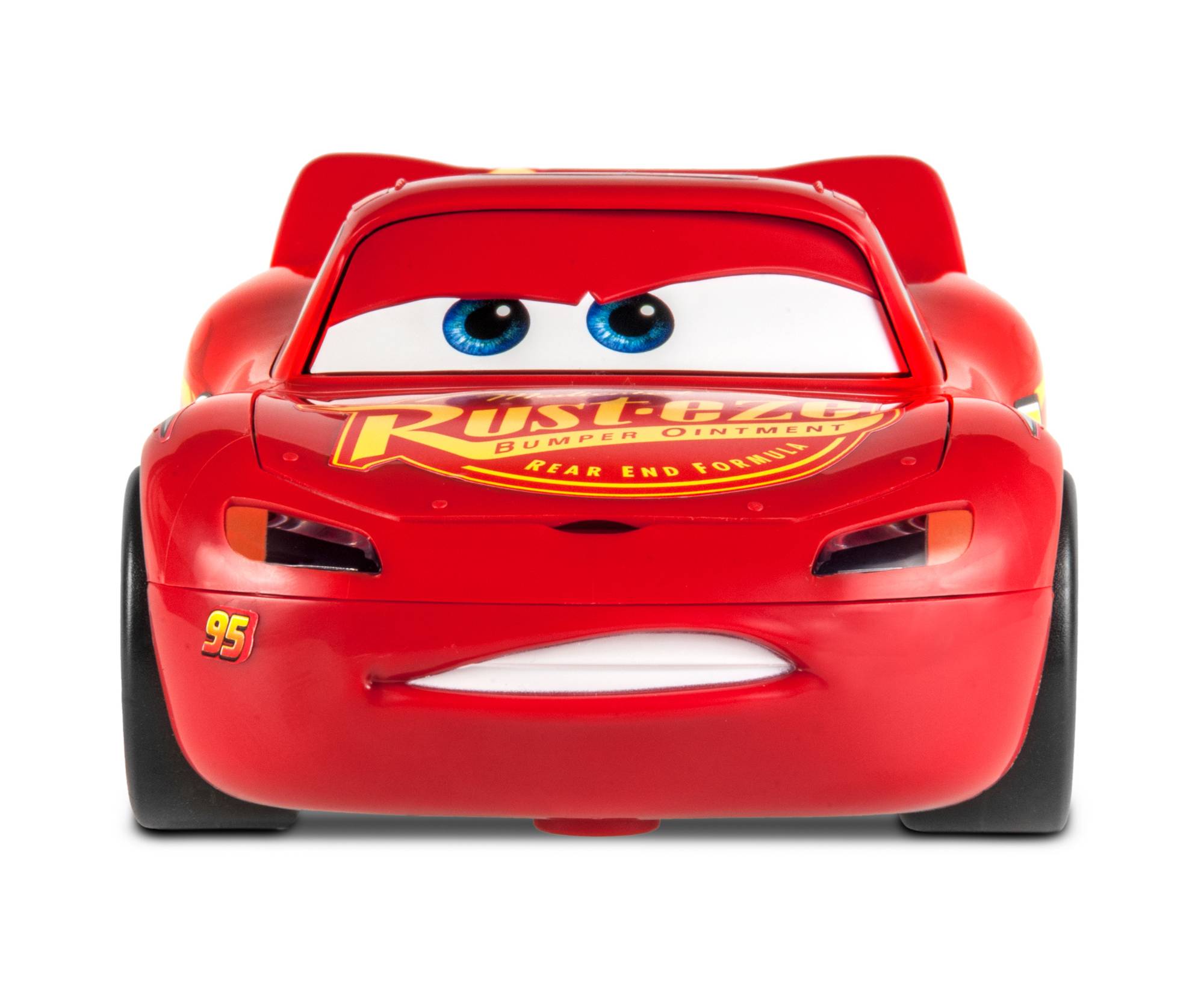 Cars 3 is now out in theaters and I'm sure it will be a big hit. In this third film, Lightning McQueen sets out to prove to a new generation of racers that he's still the best race car in the world. My family watched the first Cars movie and really enjoyed it. I can't say the same for the second, but we are amped to see if the franchise has redeemed itself in the third movie.
Now that Cars 3 is available to watch in theater, there is a whole new array of merchandise featuring the funny and lovable automobiles. Revell has introduced three new Junior Kits that children can build and play with. The three model kids available are Lightning McQueen, Jackson Storm, and Cruz Ramirez. We received the first for review.
The new Junior Kits from Revell includes 21 large body parts and 24 screws and nuts. All three kits retail for $24.99 (MSRP). My husband spent some time helping our friend's son, TJ, assemble the Lightning McQueen model kit.
TJ is five years old and did require some help with assembly. There is an illustrated diagram that shows what piece goes where. Once Jason showed TJ how one thing worked, TJ was able to do the rest. For instance, Jason would assemble one tire while TJ watched, then he would take over and do the other three tires.
A plastic screwdriver is included and required to assemble the pieces. When it is all said and done, the screwdriver fits securely under the car so it doesn't get lost. Once it is completely assembled, the car will roll with its movable wheels. If you press on the top of the hood or on the motor, headlights light up and there's a variety of action sounds. There's also an extra mouth plate so the child can change them out if they want their Cars 3 model car to have a different expression. The same goes for the eyes. The section for the eyes slides out, and can be turned around to show a different eye expression. The hood lifts up to show the motor.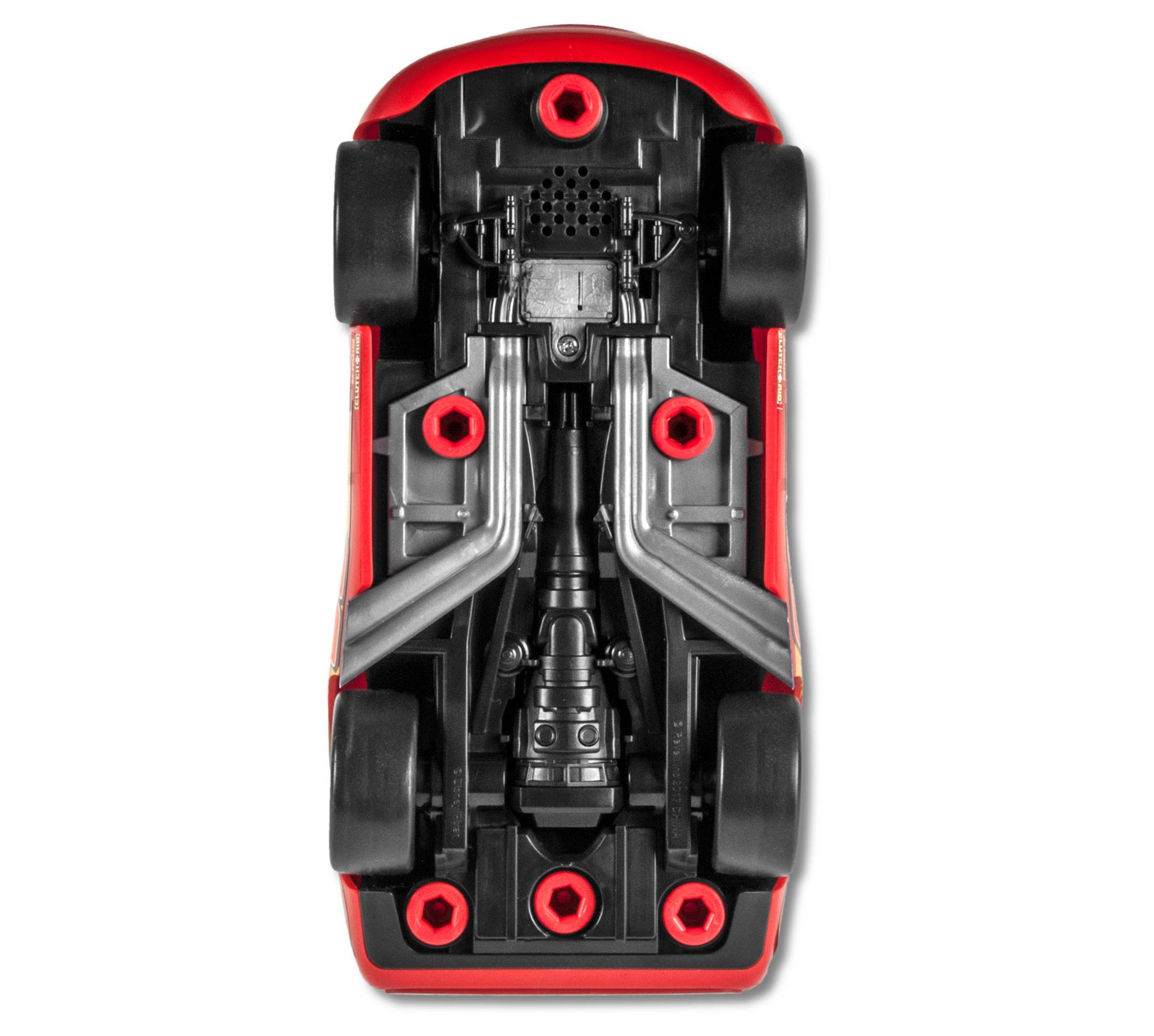 underside of completed car
To top it off, kids can use the plastic screwdriver to disassemble the model kit and put it back together again. I'm almost positive TJ has disassembled and assembled his Lightning McQueen model kit a few hundred times now. According to his mom, TJ has been fascinated with this toy since he got it. And, I can see why!
Win It!
One person will win a
Cars 3 Junior Assembly Kit
.
*This is a Rafflecopter giveaway open to residents of the USA.*
a Rafflecopter giveaway