After a day of getting dirty or sweaty, I like a nice shower as much as the next person. But, sometimes, that's just not possible. Last weekend I went camping in a pop-up camper. Great for sleeping, but not much else. I was able to take a shower on Saturday but didn't have that luxury for Sunday or Monday. Luckily, I had Mammoth Wipes.
Created using a sustainable, fully biodegradable bamboo material
Mammoth Wipes
are a massive 25 times bigger than a regular face wipe and an absolute essential for anyone spending a night under the stars, getting back to nature or roughing it out at a Tough Mudder or Spartan type event. With no palm oil, and no harsh chemicals, each super large, super soft wipe is completely paraben-free and safe for sensitive skin.
wipe folded in half
Ideal for festivals and other outdoor events where showers and running water is limited or non-existent, the giant bamboo material wipes are easy to use and easy to pack. Each skin-friendly wipe is infused with a water-based antibacterial liquid, wild lemon-fresh scent and a soothing aloe leaf juice skin conditioner. All you have to do is pull a wipe out and rub it all over your body to leave skin feeling clean.
Mammoth Wipes are also completely plastic free, have recyclable packaging and are fully biodegradable. Unlike smaller face and household wipe counterparts, a used Mammoth Wipe won't contribute to the thousands of tons of landfill waste generated by similar products each year.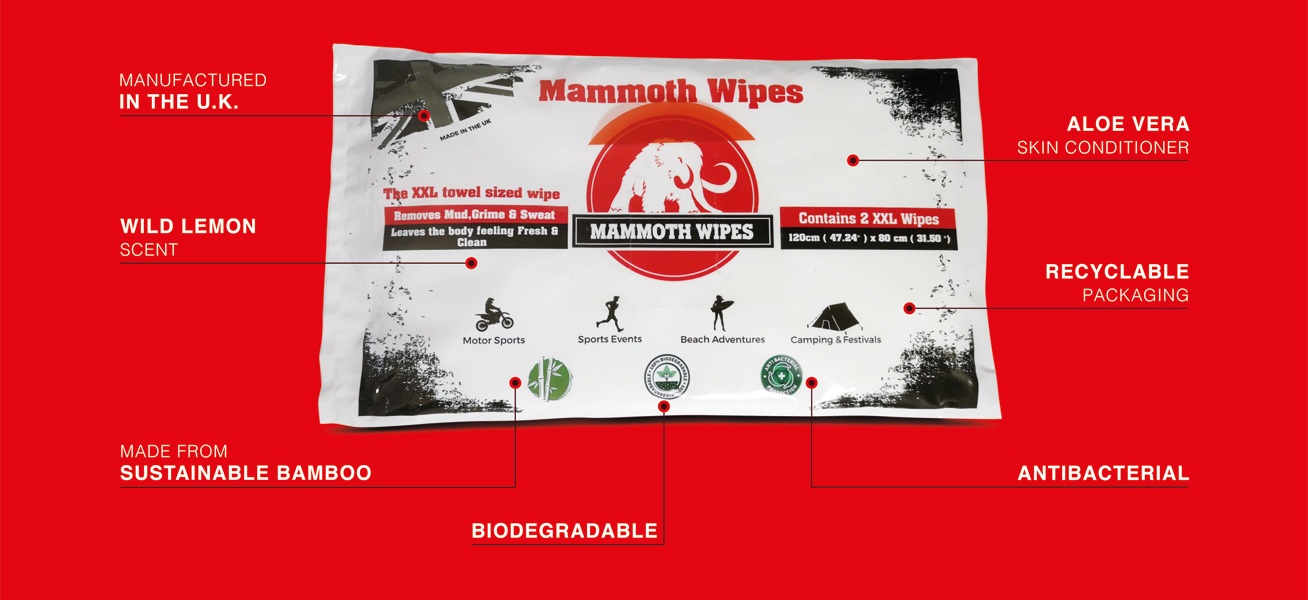 Each wipe measures 120cm x 80cm with two in each pack, making them the ideal size for full-body cleaning. The wipe gently removes dirt, grime and sweat easily, they also incredibly lightweight and easy to pack, making them ideal for off the grid adventures. If a full wipe isn't what you need, you can always cut it in the size you desire. I love that these wipes solve a problem and are friendly for the environment.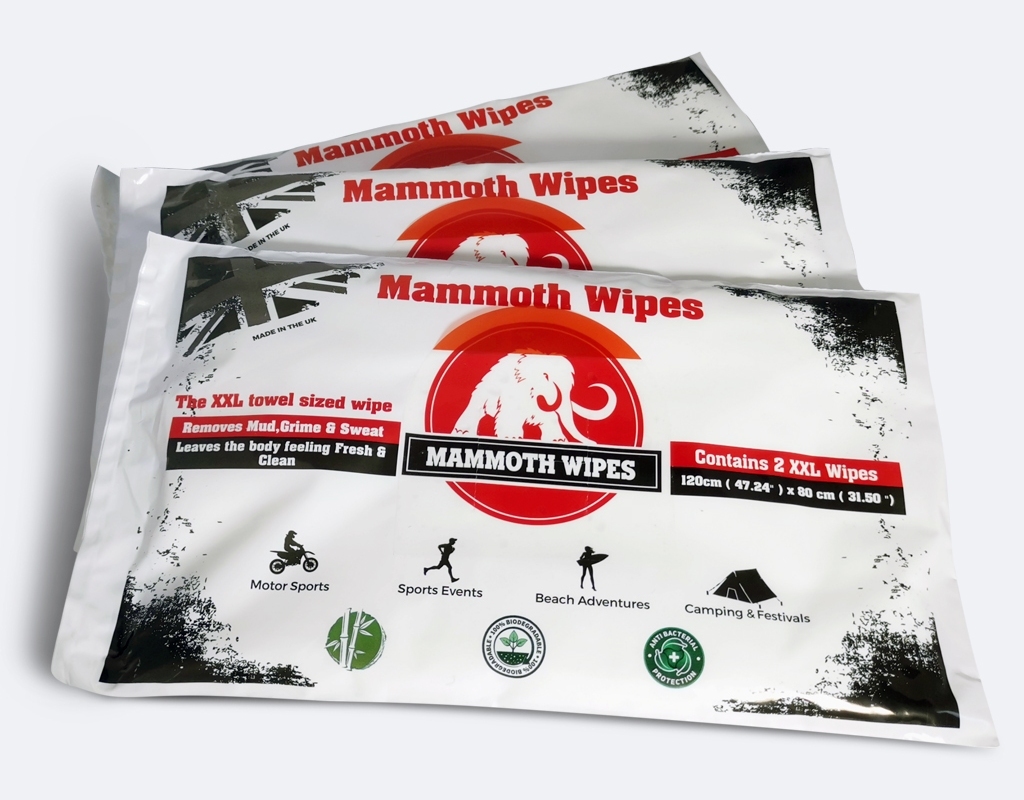 I received products for review. The opinions within this post are of my own and I was not influenced in any way. Please do your won research before purchasing products or using services. Your opinions and results may differ.