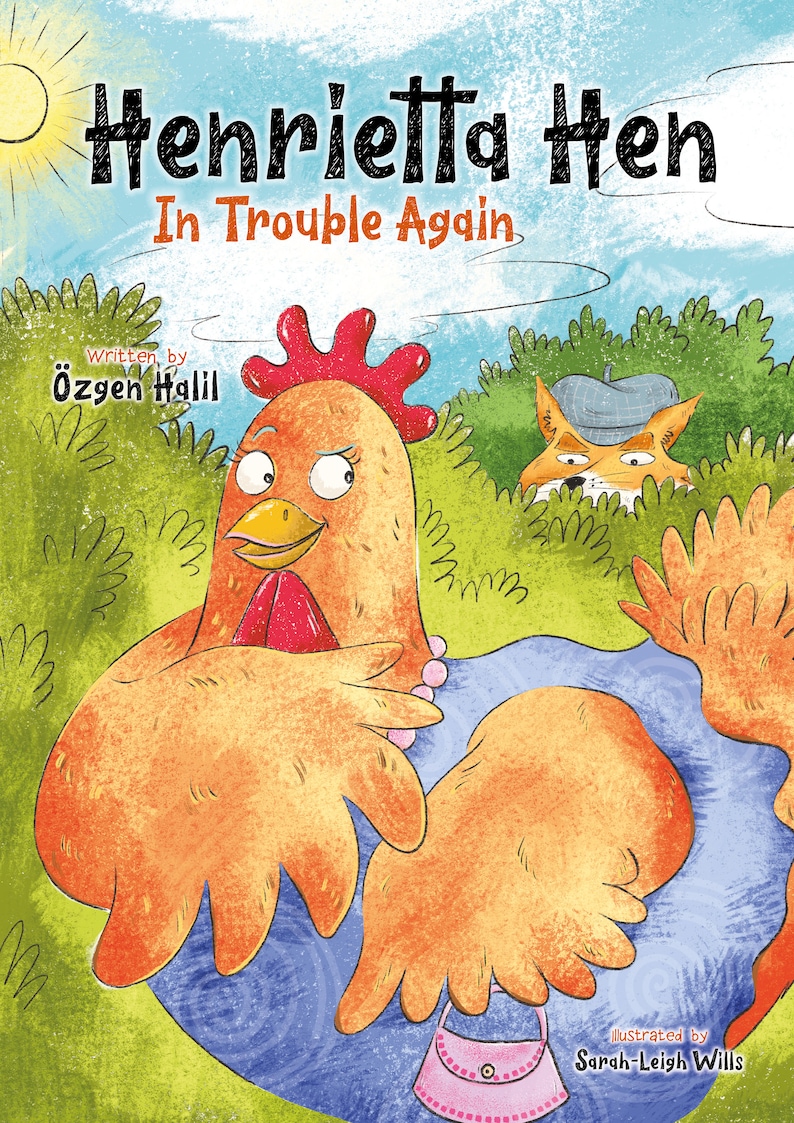 Book Overview:
Henrietta Hen and Dotty Donkey are best friends. They love going on adventures together! On this particular day, Dotty Donkey suggests they go berry picking but they run into some trouble on the way...will their friends come to their rescue?
This book uses personality and wit to explore friendships and kindness to others. It also promotes sharing.
"There's a whole host of characters that immerse children deep into the story, so they can learn and play," explains the author. "Just to mention some of them, there's the firefly-loving Frog, Stinky Pinky Pig who is looking for her wig and Mousey Mouse, who lives at the Well House. And we can't forget Fakey Fox, Henrietta's always-hungry arch nemesis."
Continuing, "This project is also deeply personal for me, with a portion of the proceeds being donated to Demelza (
https://www.demelza.org.uk/about-us
) – an amazing local charity who provide vital support to terminally ill children and their families. There's no better fundraising vehicle than a book that's just plain old good fun. I hope to make a difference to the great work they do."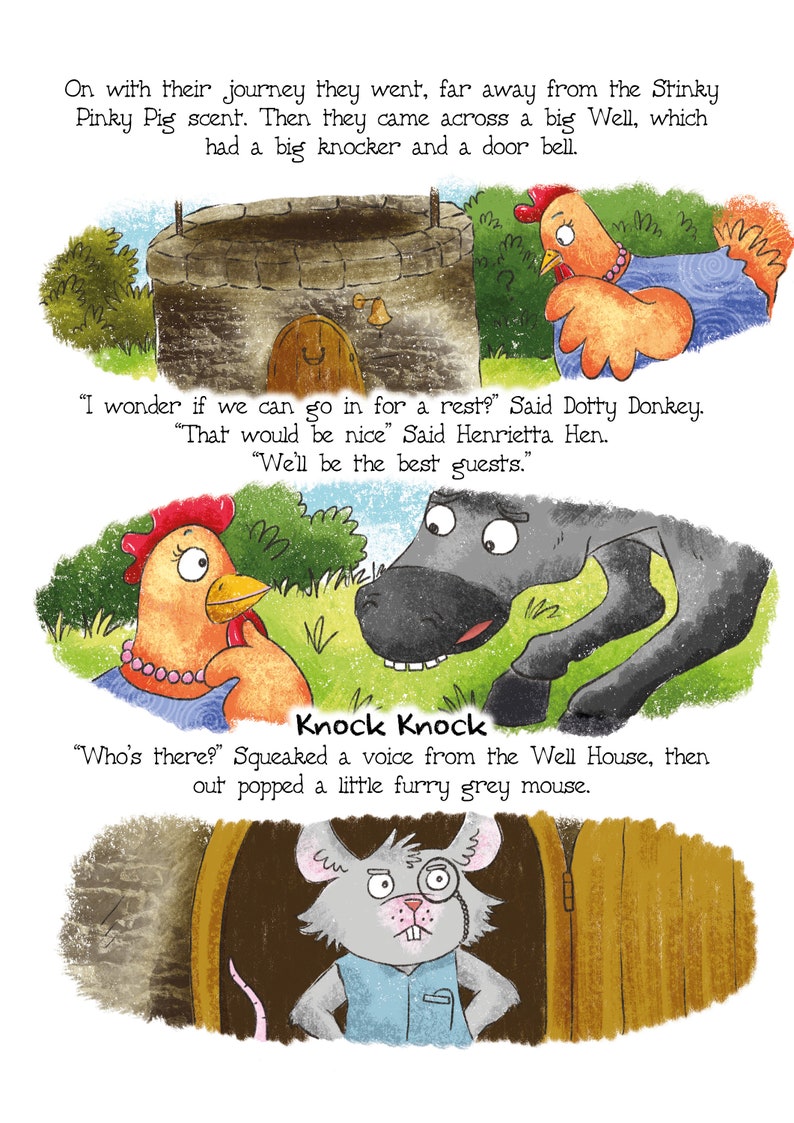 My Review:
A children's book with a flair for words,
Henrietta Hen In Trouble Again
tells of a hen and a donkey who go on a journey to find some berries. Donkey is a little on the goofy side and Henrietta is loud. The pair encounter upon other animals along the way. Most are quite friendly but a fox tries to spoil their trip. A bear comes to their rescue, so Henrietta and Dotty Donkey celebrate by sharing their berries with the animal friends who they had encountered.
This is a whimsical, short book that illustrates encounters between animals and how sharing your bounty is a kind thing to do. I don't think the book title quite goes with the story itself but, other than that, I think it's an entertaining tale.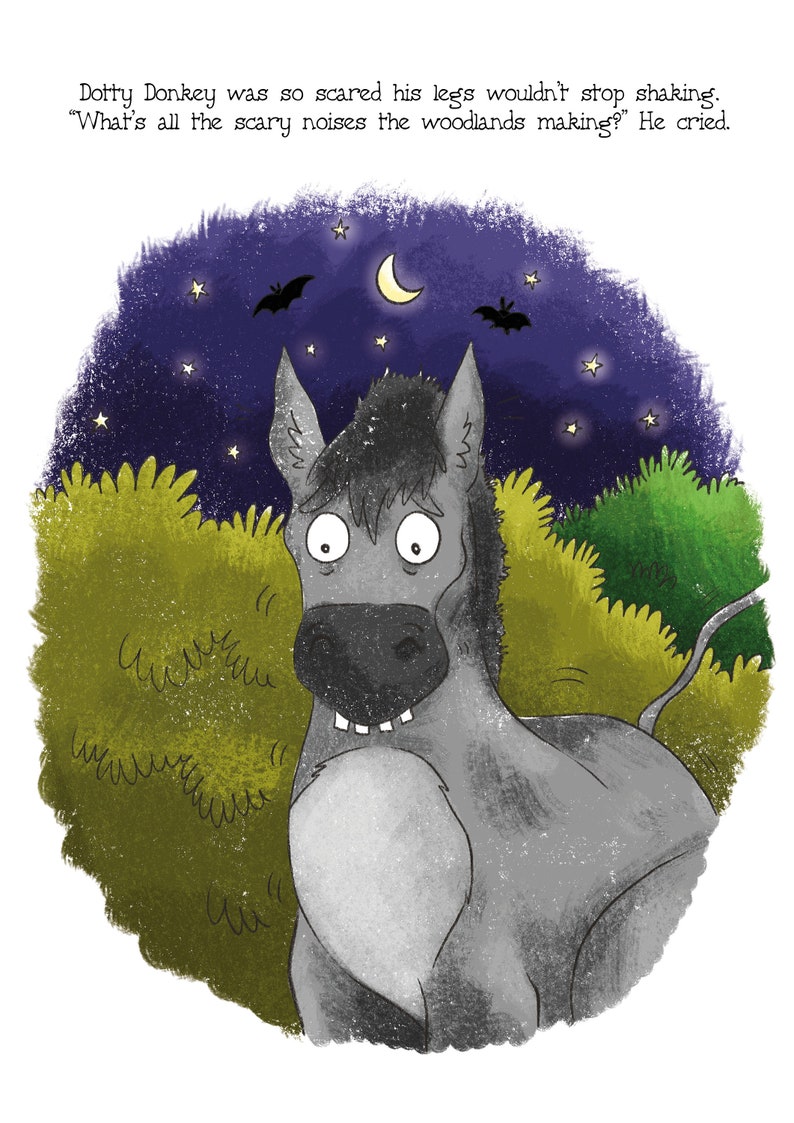 Win It!
One person will win a
Henrietta Hen In Trouble Again
children's book.
*This is a Rafflecopter giveaway open to residents of the USA.*
I received book for review. The opinions within this post are of my own and I was not influenced in any way. Please do your own research before purchasing products or using services. Your opinions and results may differ.
a Rafflecopter giveaway