Halloween is less than two weeks away. It's one of my favorite times of the year. I get a kick out of handing candy to trick-or-treaters to see all the cute costumes and to find snacks that kids will like. One thing I'll be handing out this year is
Original Gummi FunMix
Halloween Variety Pack.
These new, limited edition Halloween-themed bags feature pouches of GUMMI PARTY and SOUR PARTY. With over 30 sweet and sour Gummi favorites like Gummi Bears, Gummi Sharks and more, they're perfect for anything from trick-or-treating to Halloween parties!
What I love about these snacks is that they're a mix of your favorite gummy candies. You don't have to limit yourself to just gummy worms or gummy bears when there's a mix of them in each bag.
The Sour Party variety is a blend of 16 Sour Gummi varieties and other Sour Candy Treats including bite size Rainbow Belts, Crème Filled Sour Licorice Straws, Sour Mini Worms, Sour Cherries and more. The Gummi Party pouches combines 18 Gummi favorites including Gummi Cherries, Gummi Oranges n Cream and Strawberries n Cream Swirly Drops, along with Gummi Bears, Gummi Worms, Gummi Sharks and more.
Original Gummi FunMix Halloween variety packs are available at Walgreens, Dollar General and other major local retailers. (MSRP: $2.99 / 0.5 oz. 22ct Laydown Bag; $4.99 / 0.5 oz. 44ct Laydown Bag). They're fun to eat and taste delicious!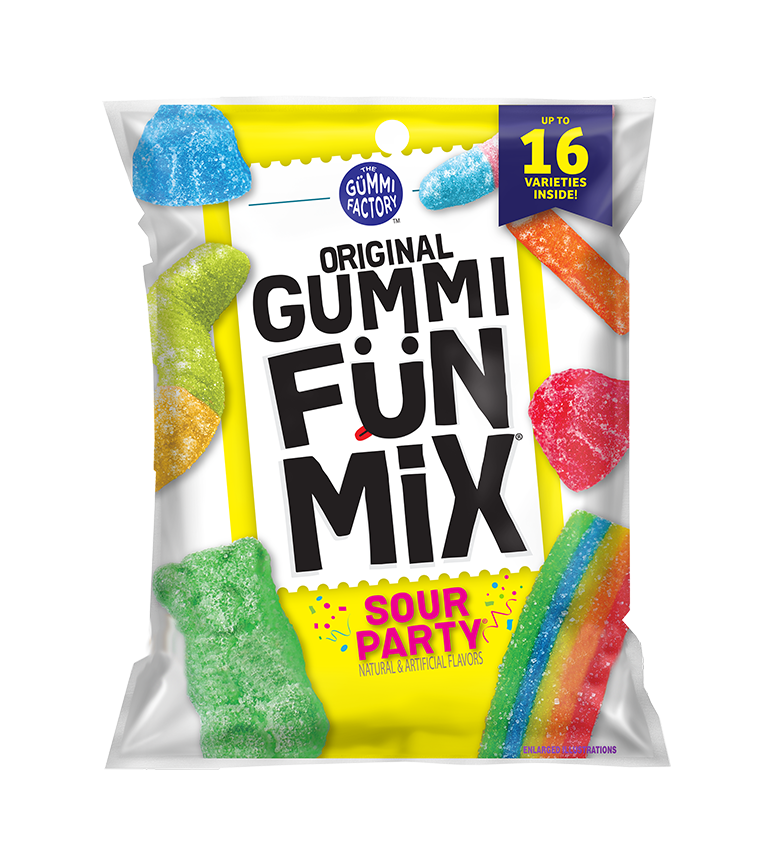 I received products for review. The opinions within this post are of my own and I was not influenced in any way. Please do your own research before purchasing products or using services. Your opinions and results may differ.